Our organization is an all-breed, non-profit canine rescue. We received our 501(c)(3) status in February 2012. Our collective of 350+ volunteers are compassionate, companion animal welfare advocates dedicated to contributing their time, skills, finances, and experience. Many of our core volunteers bring along years of experience from their previous service with other Houston rescue groups. In turn, their commitments help to save the lives of the abandoned, abused, homeless, neglected, orphaned, rejected, stray, and owner-surrendered dogs in Houston's animal control facilities.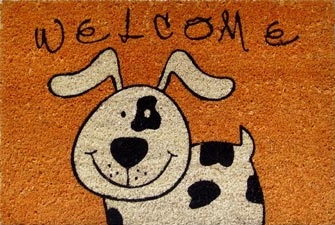 K-9 Angels Rescue Board Members & Volunteers are 100% VOLUNTEER and receive NO compensation.

Our organization is not a shelter in the sense that we are not positioned to accept dogs from the public.
We personally select our dogs from the greater Houston animal control facilities where healthy, adoptable dogs are destroyed every day simply because they have no home, no family, to call their own.

A dog selected into our rescue program remains in our care until adopted. Only when we are able to secure the best match between dog and new caregiver(s) is the dog released from our program.

We believe in the proven benefits of foster homes. A foster home provides the dog with a loving, safe environment and allows for behavioral observations, training and modifications. Fostering creates opportunities to see how the dog interacts with the human, and the furry, family members.
When a foster family is not available our dogs may be boarded during the week until transported to our Adoption Center on Saturday morning.

OUR MISSION
K-9 Angels Rescue is committed to rescuing and rehoming shelter dogs in and around the City of Houston, regardless of their breed or their circumstance. We are motivated by the dire need to educate the public about the effects of irresponsible breeding practices, while helping the community by alleviating overcrowding in area shelters.

As we believe proper health care of one's pet is a requirement of good ownership, K-9 Angels Rescue only adopts out dogs that have been fully vetted and altered.
---