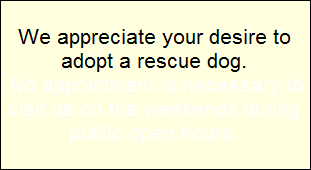 Our Weekend Adoption Center
is closed until further notice.

Physical Address:
1215 W. 19th St
Houston TX 77008
We are not a shelter in the sense that we are not positioned to accept dogs from the public.
We personally select our dogs from the greater Houston animal control facilities where healthy, adoptable dogs are destroyed every day simply because they have no home, no family,
to call their own.